Wednesday, February 10, 2016 from 6:00 PM to 9:00 PM (CST)

Global Game Jam Recap and Game Post-mortems
GameCraft, the Global Game Jam 2016, was a smashing success with 31 games submitted on our jam site. With the 2016 Global Gam Jam still fresh in our minds, come join us for a review discussion and post-mortems. Some teams will talk about their game and their jam expereince. What went wrong, what went right? Learned lessons and fun happenings. A great way to recap the Global Game Jam and see what eveyone spent their 48 hours on.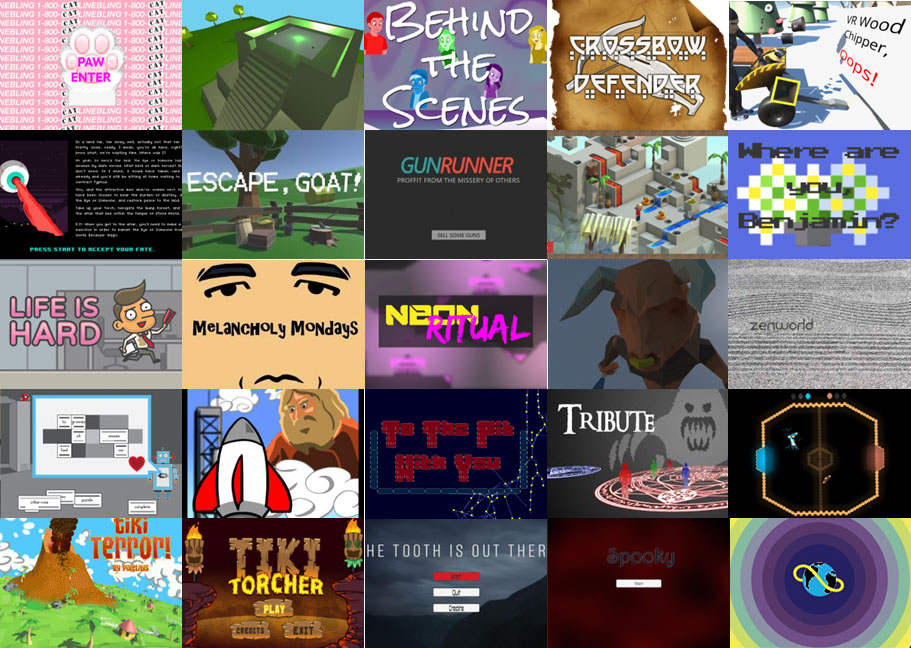 If you participated in the jam and would like to talk about your game during the meeting, please register for the "I'll talk about my game" ticket.
Due to the number of games and limited time and space, this is not a play event.
Plug My Thing!
In addition to informal verbal plugs, we'll also show your trailer, user group, recruitment page, promo video, demo reel, etc. Grab the appropriate ticket – first come, first served.
Guidelines:
Short and sweet. 3 minutes max!

1 short URL, Zero setup (Media is streamable from fast/reliable site like YouTube, Vimeo, etc.)

Your Contact info is on page or in video.

You were a part of this project, are attending the meeting, and will introduce it.

Meet us in the auditorium at least 5-10 minutes early, so we can load your page.
Agenda (approximate)
6:00 Snacks and Soda (thanks to the Nerdery!) and socialize.
6:30 Meeting starts. Announcements and Plug My Thing!
6:45 Member Project
7:15 Main Presentation
We'll be heading to Joe Sensers in Bloomington after the event. Come socialize with other local developers.
Many, many thanks to The Nerdery for hosting the IGDA Twin Cities events over the years.
This event is open to the public. An IGDA Membership not required.